There is something remarkable about the miracle of life. You know that feeling of awe when you see a newborn? Even when they're all wrinkled and messy, it's no less awe-inspiring to see that tiny person enter the world. It's amazing!
That miracle really goes all the way back to the beginning. In the Bible, the book of Genesis describes how God spoke most things into being, which is pretty mind-blowing already, but then He took special care to fashion the man and woman- in His own image, no less! And it wasn't just Adam and Eve that received this special attention from God in their creation. Later on, David said in the Psalms,
For you formed my inward parts; you knitted me together in my mother's womb. I praise you, for I am fearfully and wonderfully made. Wonderful are your works; my soul knows it very well. My frame was not hidden from you, when I was being made in secret, intricately woven in the depths of the earth. Your eyes saw my unformed substance; in your book were written, every one of them, the days that were formed for me, when as yet there was none of them. (Psalm 139:13-16 ESV)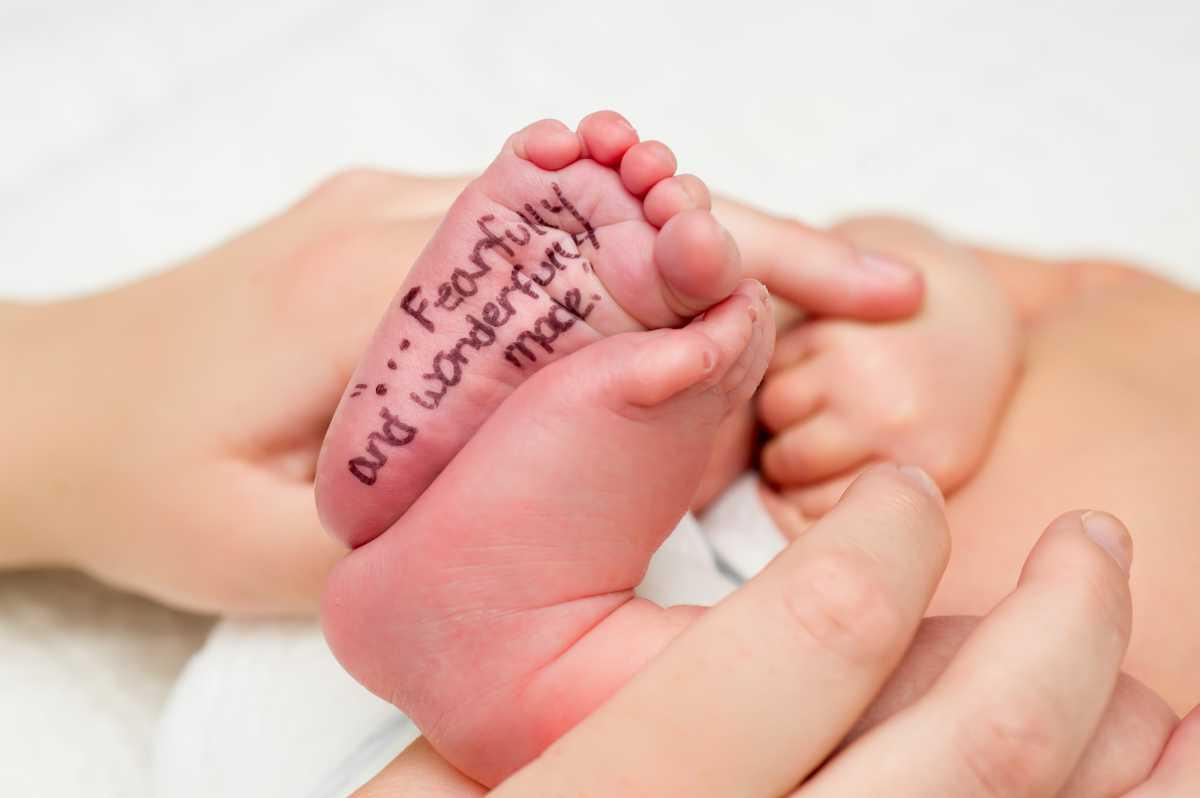 What an amazing truth! Just consider the implications: whatever our features or abilities, they are part of how God Almighty made us… on purpose! We can know with certainty that we are no accident, and that God put us on this earth for a reason, because He is the One that put us together in the first place.
What a powerful thing to know that we have inherent, immeasurable value, given to us by the Creator before we were even born. Let's remember that. And no matter what our circumstances, we can take confidence in the goodness of God's creation, and His plan for all that He created.
For every single person, God had a specific reason why He put us here… God fashioned you in the womb. God gave us the gifts we have. (excerpt from Don't Miss Your Destiny Due to Wrong Speaking, by Assistant Pastor Vondalier Pipkin)